This week's theme is matte and glossy. I used a couple of Illamasqua's polishes for this week's theme. I chose Vice and Faux Pas, both colors that dry to a semi-matte looking finish. I replicated their corset nails design from their Theater of the Nameless ad campaign.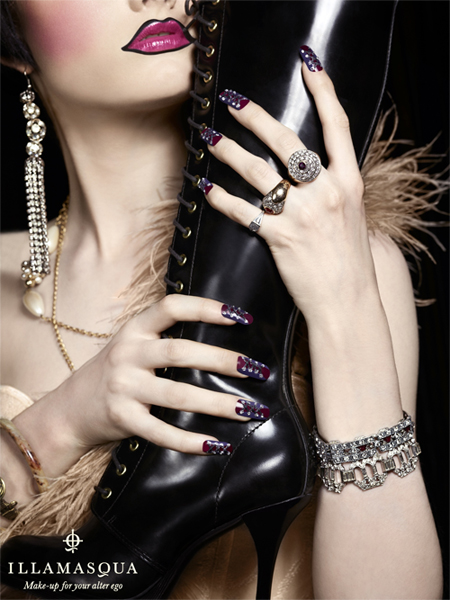 I painted the base with
Illasmaqua Vice
and did a half-circle with Faux Pas. I used some some nail art stripers to create the strings and grommets. In the photo, it looks like they used actual thread adhered onto her nail.
I wanted to show how it looks shiny and then completely matte but I will leave it as is.
Bottle shot of the colors I used.
Essie's Matte about You is the only mattifying topcoat I own.
Also, I am sad to announce that we have an Artsy Wednesday member departing this week, Holly. She will be greatly missed! Please continue to visit her
blog
and show your support.
Please check out the other Artsy Wednesday participants: